Glass Shelves
Glass shelving is an inventive way to approach storage. Glass allows light throughout a cabinet, adds floating storage to a wet-niche area that wood cannot go into, or replace existing wooden shelves, adding the look of increased depth and space in any area. Available in various thicknesses, Enclosures Unlimited can help you determine what you need based on your size and application. Glass shelves are made with a professionally polished edge and custom cut to any size. Whether it is a basic rectangular shelf for a cabinet, a triangle or semi-circle corner shelf, or a more custom shape, Enclosures Unlimited will measure and craft just the right size for your layout.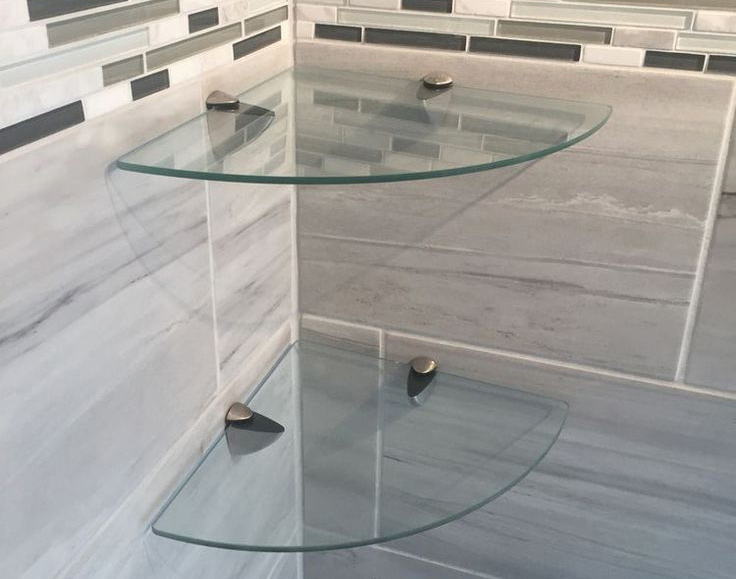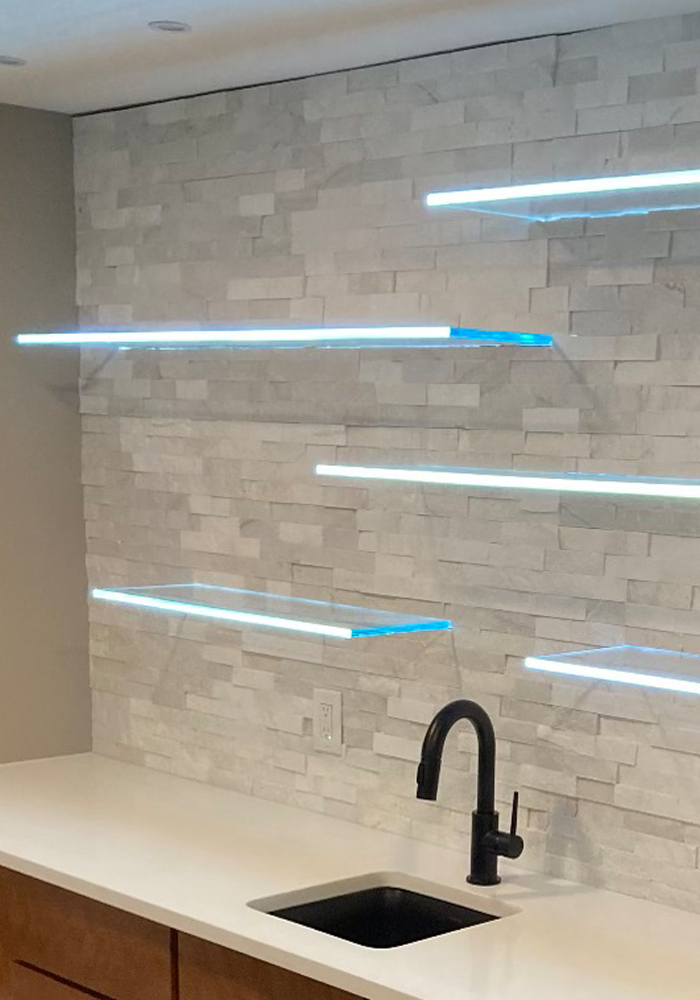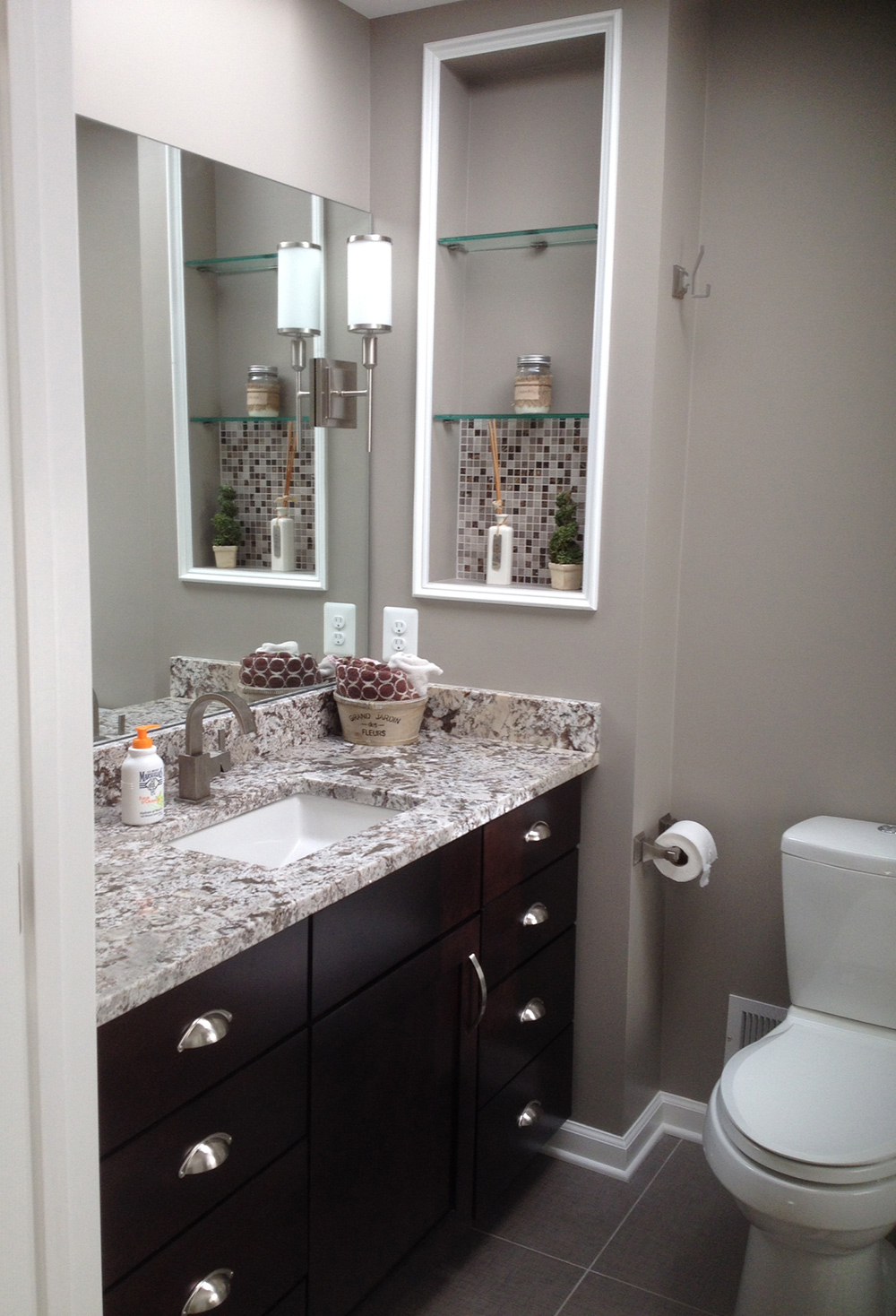 Where can you use glass shelves?
Shower Niche Inserts
Tempered glass shelves above work spaces and counters
Mirror-stacks (shelves pieced between mirrors)
Wall mounted glass shelves (with various styles of hardware available)
Kitchen cabinet glass shelves
Bar glass shelves
Floating glass shelves
Some glass shelves can be installed to look like they float with minimum to no hardware, and others require brackets or other hardware which can be made to match your décor, adding style and detail to your design. We will work with you to ensure that the proper weight requirements are met for your design to look good, and keep your items secure and safe.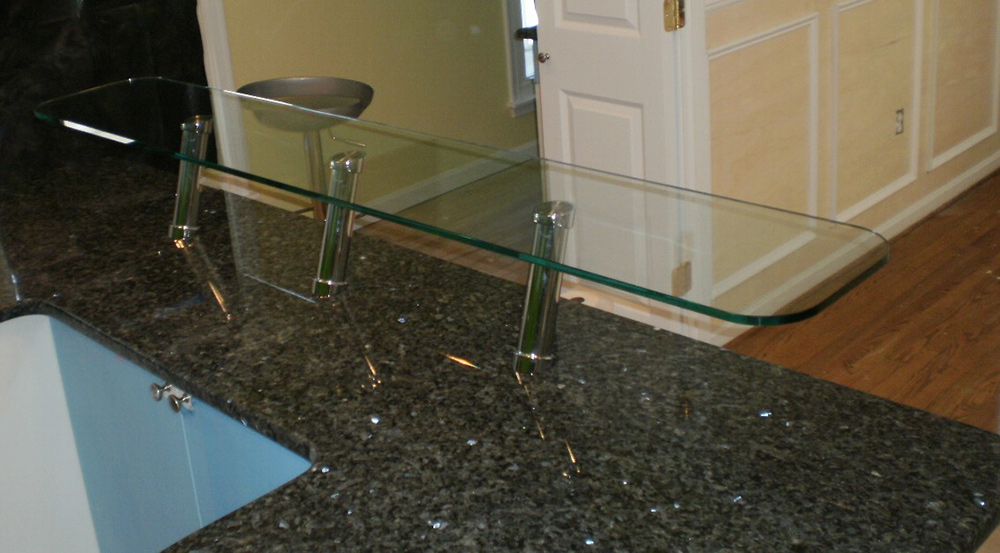 Call us at 703-450-5644
to get started on a new shower enclosure or glass project today!