Framed Shower Enclosures
Glass shower enclosures update the look of any bathroom and can be accomplished many different ways. Not only do they make a space look larger, but it can enhance the value of your home. All of our showers start with a free in-home expert measurement so that your design, layout, and pricing are done right from the start. There are several creative ways to use framing for a unique look, or just a basic, clean line look with high quality. This is a wonderful way to update a space on a budget because framed showers typically cost less than frameless or semi-frameless.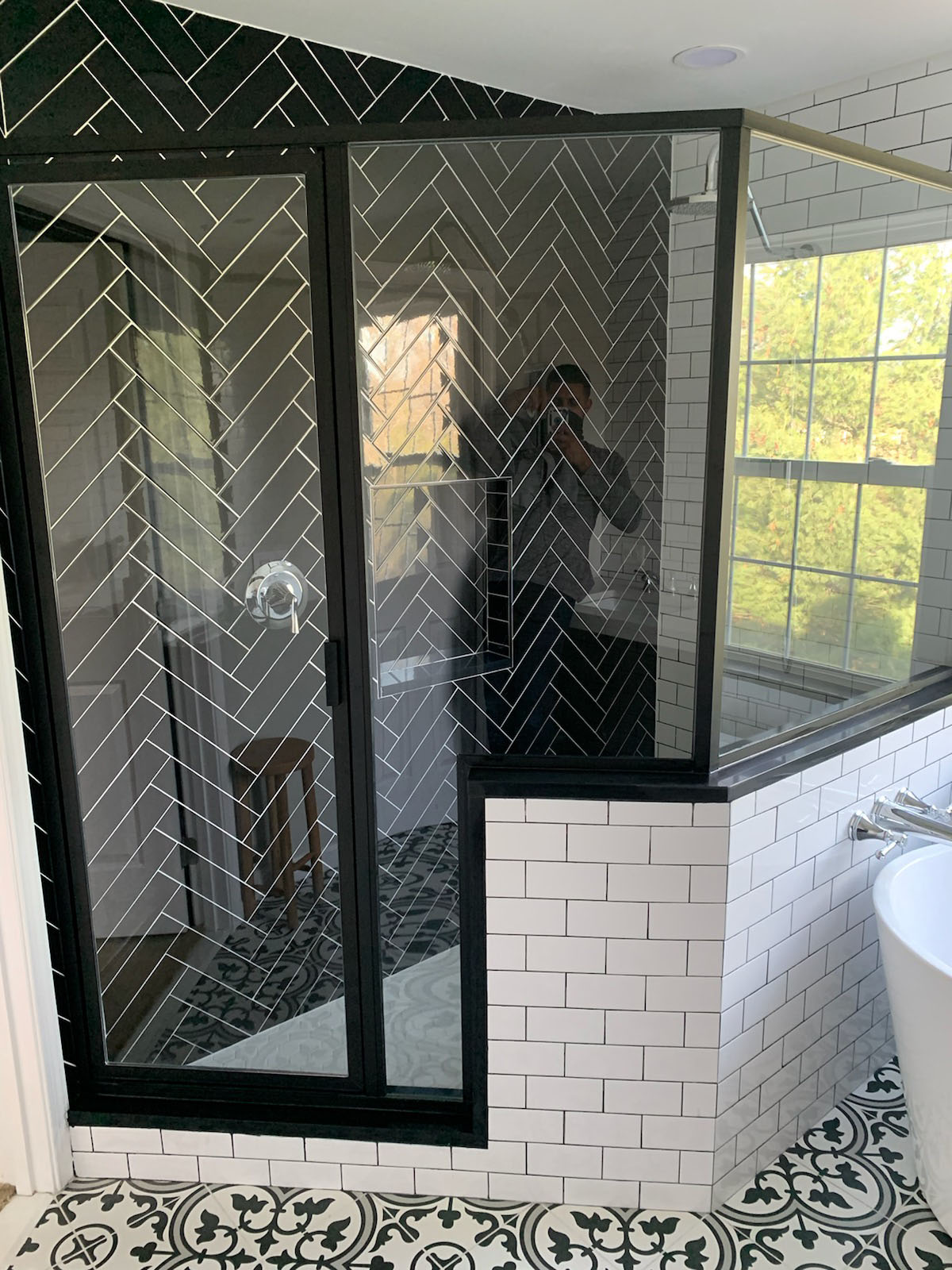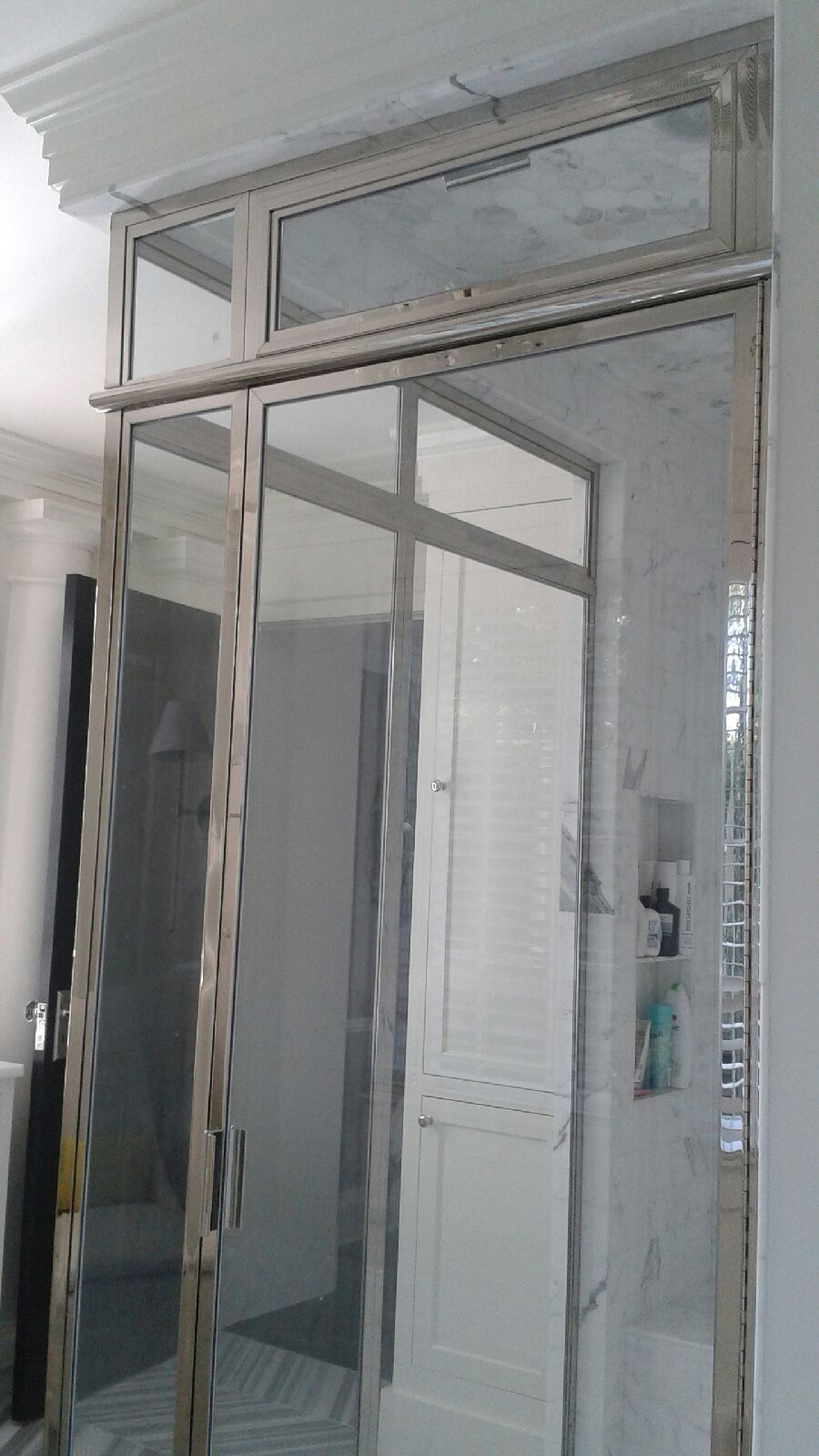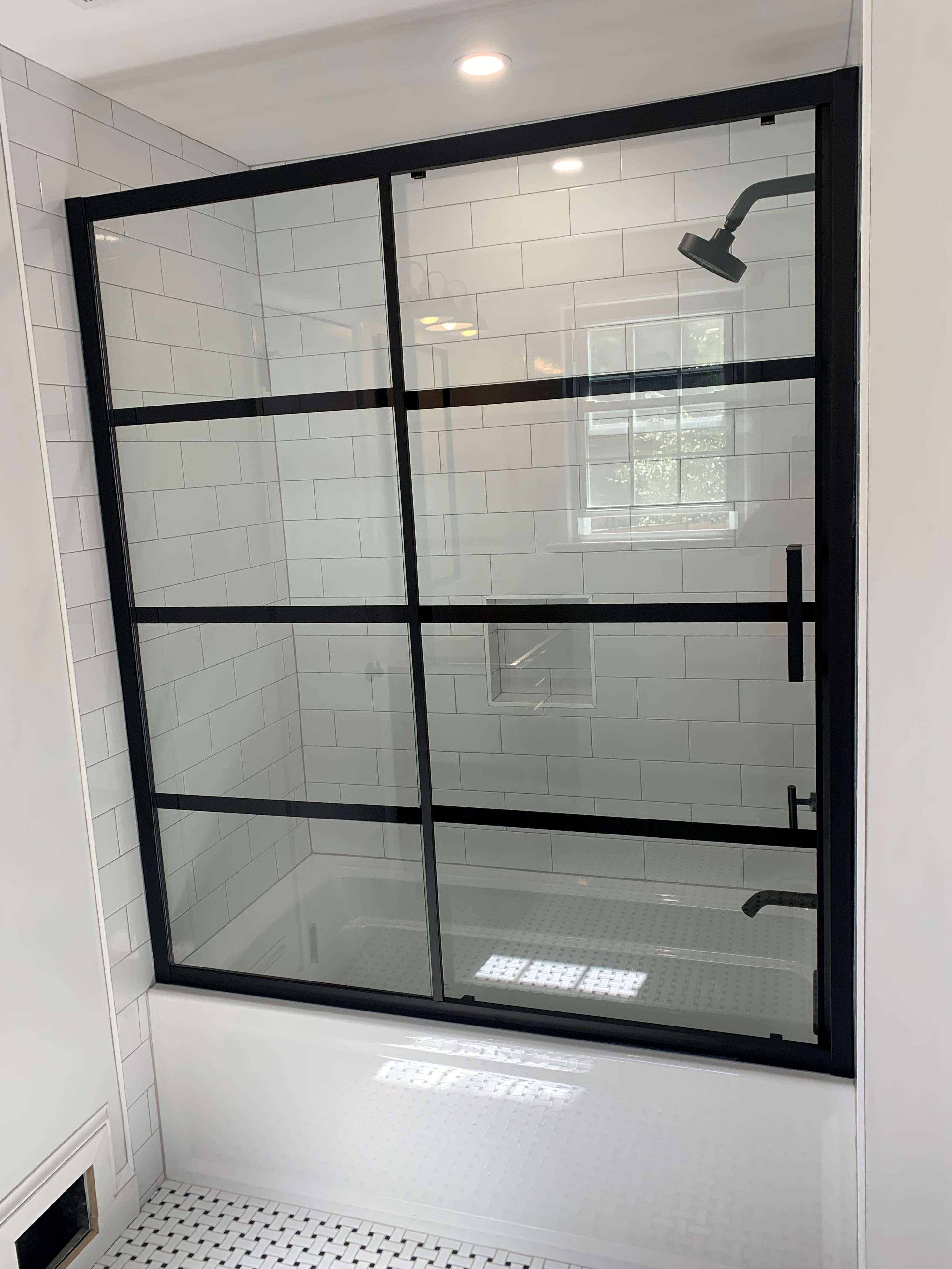 What defines a Framed Glass Enclosure?
Fully framed shower enclosures are a combination of glass and metal that typically uses 3/16" glass and are supported by metal framing. There are many configurations and styles available. For example, oil rubbed bronze framed showers are a popular option, giving a purposeful look to the metal and making it part of the design. There are many different hardware color and style choices, as well as glass options to accommodate any design.
Please explore our gallery for example photos and design ideas, or call our office to setup an in-home consultation to see what will work best for you.

We carry some of the best brands on the market: Coral Industries Showers, CR Laurence Hardware and Shower Systems, and Diamon Fusion ®, (a glass protectant for shower enclosures, that carries a lifetime warranty) -just to name a few.
Call us at 703-450-5644
to get started on a new shower enclosure or glass project today!