Enclosures Unlimited Glass Company
Glass Services
We know that installing specialty glass enhances more than just the beauty and elegance of your designs - it adds significant value to your entire home.
At Enclosures Unlimited, we offer the widest selection of glass and mirror options, styles, luxury hardware, and decorative finishes in the industry. When it comes to deciding on the perfect mirror, back painted blass, windows, doors, cabinet glass, or shelves you will feel like your choices are unlimited!
How Can Glass Enhance My Home?
Glass can be the perfect addition to traditional, modern, or any style decor. You can create the illusion of a larger, more spacious rooms by bringing high quality mirrors into your environment, such as in the bathroom, dining room, or home gym.
Add to the elegance of your bathroom with one of our frameless glass shower doors. Whether you need custom glass for your dining room table, cabinet glass for a kitchen update, or glass doors for your office space you can count on Enclosures Unlimited for a beautifully designed and well executed results. We pride ourselves on our customer service and design savvy, keeping up to date with all the newest products lines available in the market. Thomas O'Connor, the Vice President and Estimator of Enclosures Unlimited, was nominated in 2012 for Best Sales Representative according to the national publication Glass Magazine's People Awards.
RESIDENTIAL GLASS PRODUCTS & SERVICES
We make it a point to use only the highest quality glass products and luxury hardware from trusted manufacturers like:
Coral Industries
Oldcastle Building Envelope
Portals Hardware (which carries a manufacturer lifetime warranty)
We provide the following services:
Wine Room Glass Enclosures
Specialty Glass for Cabinets, Shelves, & Tabletops
Replacement Glass for Windows
Custom Glass Backsplashes
Glass Railing and Partitions
Select Commercial Products
All our installed products come standard with a free measurement and backed by our extensive experience and product warranty. Enclosures Unlimited stands behind all our manufacturer's warranties. Service calls are available even for other repairs on existing products or out of warranty materials. We are here to support you for years to come.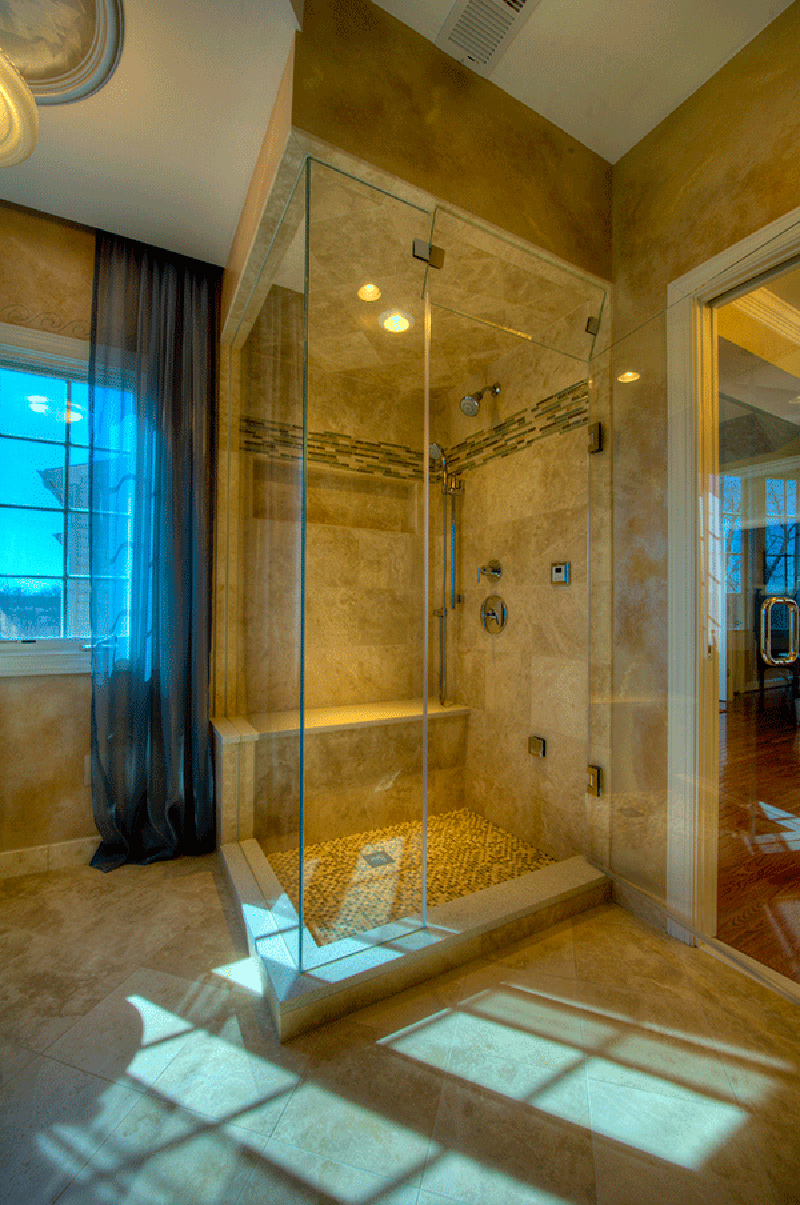 COMMERCIAL GLASS PRODUCTS & SERVICES
In addition to our extensive line of residential services, we have top of the line commercial services as well. Contact our office to submit bid information, ask about our services and available products.
Call us at 703-450-5644
to get started on a new shower enclosure or glass project today!